Driven by private cloud, public cloud data center and service providers' demand for high broadband, the penetration rate of 25G and 100G is getting higher. So far, most server providers have begun to provide 25G fiber optic network card access, 100G switches interconnection for servers and the Ethernet signal transmission rate has been increased from the earlier 10G to 25G, 100G or even higher. 25G Ethernet and 10G Ethernet use single-channel technology. The original network short-distance wiring mostly uses dual-core multi-mode fiber with 25G/10G SR optical modules, while 100G Ethernet uses four-channel technology. And short-distance wiring mostly use multi-core parallel fiber with MPO connector and 100G SR4 optical module, so it faces the problem of rewiring when the network is upgraded from 10G/25G to 100G.
In order to solve the problem of re-wiring during the network upgrade process, Opway launched the 100G QSFP28 LX4 optical module, which support 2km transmission for single-mode fiber, and 150m transmission for multi-mode OM3/OM4 fiber, dual LC connector. It uses the original 25G/10G multi-mode dual-core wiring network, the network can be upgraded to 100G without re-wiring, which greatly saves network upgrade costs.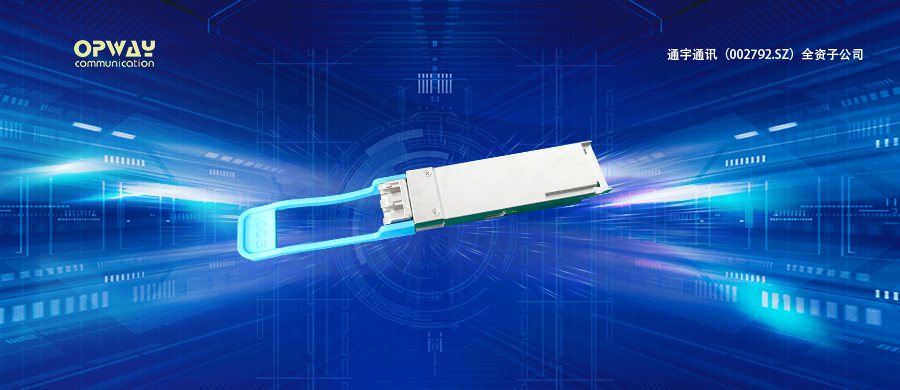 Features:
1. QSFP28 package, dual LC connector;
2. Adopt 1271/1291/1311/1331nm CWDM4 wavelength division multiplexing technology;
3. Operating rate:4x25.78Gb/s;
4. Based on the optical path design of traditional single-mode products, the coupling process has been improved to meet the requirements of single-mode and multi-mode fiber transmission;
5. Maximum link up to 2km@SMF, 150m@MMF(OM3/OM4);
6. Operating temperature range:0~+70℃.